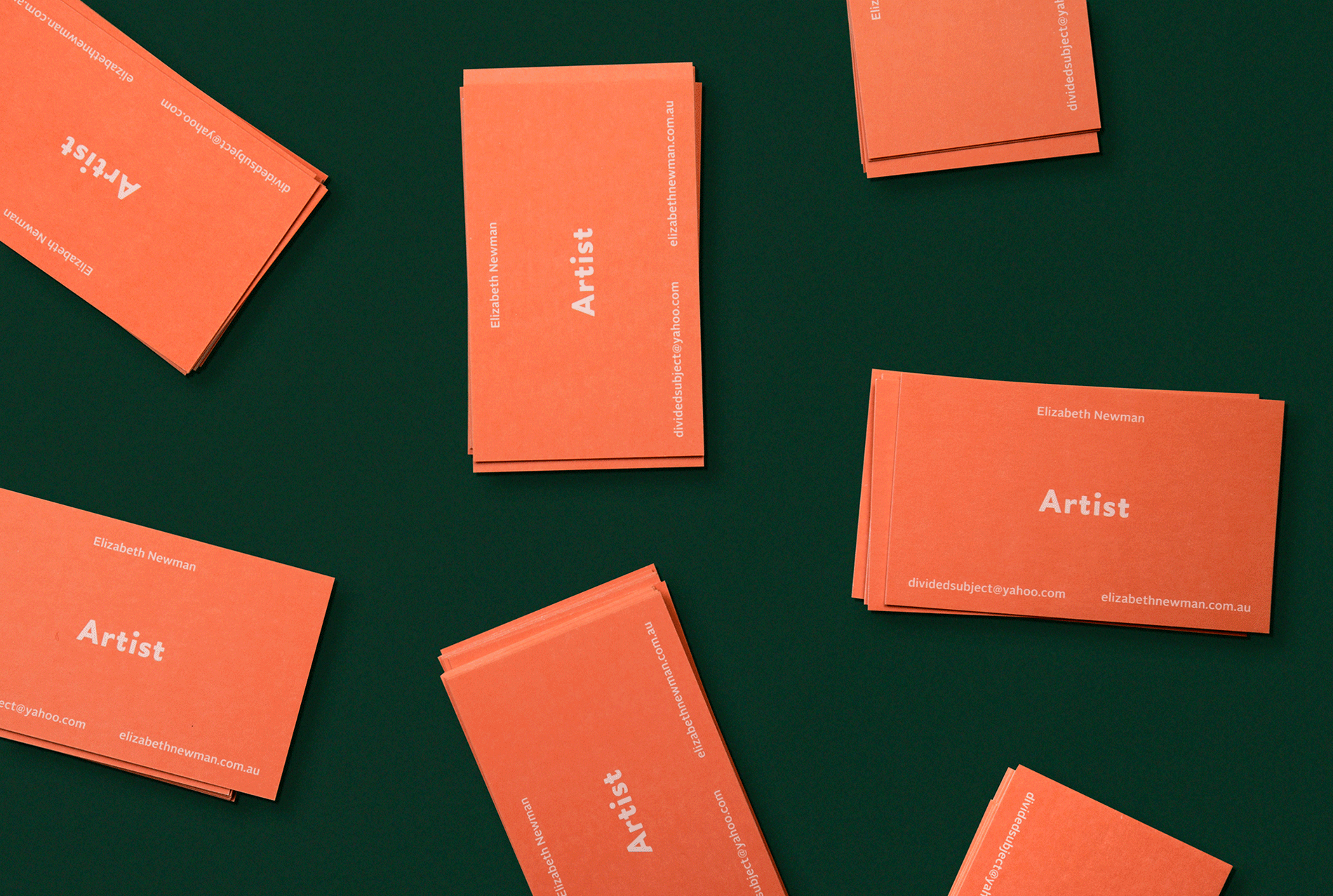 Title: Elizabeth Newman
Client: Elizabeth Newman
Scope: Branding, Web

A minimal, playful identity and website design for Elizabeth Newman, a Melbourne-based fine artist. The design mirrors the theme of deconstruction in Elizabeth's practice, as the function of the website is stripped right down. Using a fullscreen image it literally becomes a window into the artist's studio.